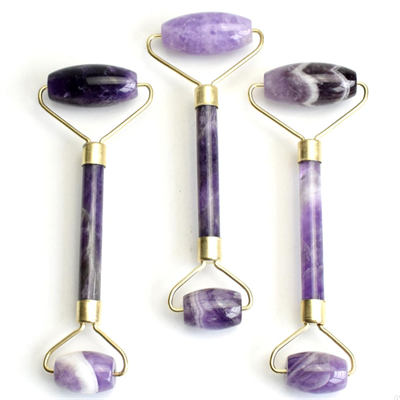 Crystal Roller
Enhance your skincare experience!

Amethyst - Amethyst is the "All-healer". It is one of the most effective crystals for healing people, plants and animals.

Clear Quartz - Along with charging and enhancing the healing powers of stones placed around crystal quartz, it also acts as beacons of light and energy for highly spiritual people.

Jade - The key to a goddess glow! Apply moisturizer or facial serum and use this Jade Roller to reduce puffiness, drain the lymphatic system & increase blood circulation.

Rose Quartz - The love and healing vibrations help replace toxic emotions and blockages that clogs the heart chakra and replaces it with the energy of love. According to the practice of Feng Shui, placing Rose Quartz crystals in your bedroom helps promote nourishing and loving Chi in that area.